you don't want to miss out on all the GREAT idea's along the way!!! Mothers - we all have one...or are one - they are a necessary part of our existence - and today, we celebrate THEM! We have our own mom's, our mother-in-law's, step-mom's, surrogate mom's, our sister's who turn in to a mother figure, Aunt's and Grandma's..... People who are in our lives that help us to become the women we are today - this blog hop is all in celebration of each and every one of them!!!
WOWzers! Now that all of thats out of the way id like to share with you my crafty projects ..
Ive made a few different items that i want to share with you :-)
Ive used my RRR of the month :-) which i just love this months PINKS WOWzERS is all i can say ,
I added a circle with a stamped MOTHER , The stamp is from one of my favorite stamp creators.
www.k.andrewsdesigns.com
I used clear Valium paper stamps with white butterfly's over some pink Bazzill basics paper
This is Project the Mom and bear were made using lshd designs, This is a start of a album .
And for my last project to share ive made a Mothers day card using scraptastical keations
flowers collection ..
Now for the fun part of the HOP - the blog candy!!!
One

lucky winner

will receive

$20 in free patterns

from Scrapping with Lisa Designs!!! Lisa has so many awesome patterns for both card making and scrapbooking - and a design team who brings you so many different ideas each week! I love being a part of her team, and am thankful for her for giving us this great giveaway today!!!
Now, in order to get your name in for the drawing (to be held on 5/15, so make sure you check back for the winner on Lynda's blog) you will want to do:
1.
Leave a comment on everyone's blog...
This is important as we all love nice comments on the things we have made!
"Like" Lynda's Memories in Tyme on Facebook at -
Thanks for joining today,
I hope you get a lot of great idea's and inspiration along the way!
DESCRIPTION:
Folding Craft Easel
Ideal for Card Making, Tags, Stamping & Other Small Paper Craft Projects
Study Enough For Stamping
10"x10" Grid (11"x11" Work Surface)
Magnetic Work Surface
Improves Visibility 100% and Eliminates Body Fatigue, ( i.e, back ache, neck ache, shoulder pain, etc.)
Extremely Portable (Weighs only 2 pounds) - Folds Down To 11" x 11" x .5"
Includes 8 Super Strong Noedimyum Magnets & 12" Flexible Magnetic Ruler
INCLUDES:
1 Scrap'n Easel-Ette

8 Super Strong Neodimyum Magnets

1 12" Flexible Magnetic Ruler


SPECIFICATIONS:
Dimensions - 11" x 11" x .5" (Grid 10"x10")

Weight - 2 pounds
1.

Grab My blinky

and add it to your side BAR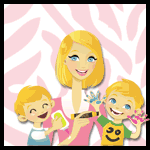 2.

Add a link

to SHARE on Face book or your blog mentioning this Candy.
Share THIS link ..
http://www.scrappingmamma.net/p/blog-candy.html
3.
Become a follower :-)
of my

blog

and

Facebook page
https://www.facebook.com/home.php#!/pages/Scrappingmamms-Crafty-Creations/185786601462922
4 .
Subscribe via email

..
you will receive my daily updates right in your email .
5. Leave me a

comment

on this post telling me what your

FAVORITE

thing

about Mother's day is
Be sure to add your name to Mr.linky
at the end of this posting, winner will be chosen in July
Leave a seprate Comment for each 1-5 letting me know that you have done this ..